March 23rd, 2014 The largest locomotive we have been working on is this large 10 1/4 inch gage model of a Leek and Manifold Valley light Railway and were 2foot 6 inch gauge 2-6-4 tank locomotive. The full size example were built by Manning Wardle and was a 2 foot 6 inch gauge 2-6-4 tank locomotive . This model is being built for an intended new miniature line which is in the planning stage.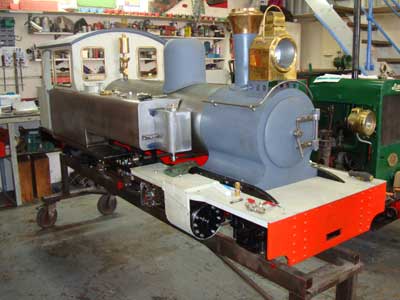 Here we see the chassis with the boiler temporary sat in the frames for checking .We have been working on the smokebox which is nearing completion and now a hand built working oil lamp is being constructed.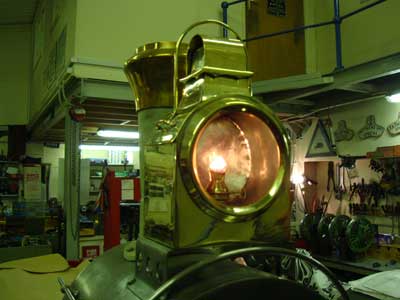 Here we see the completed lamp in operation! The lamp has been constructed from brass throughout and is oil powered! well done Dan.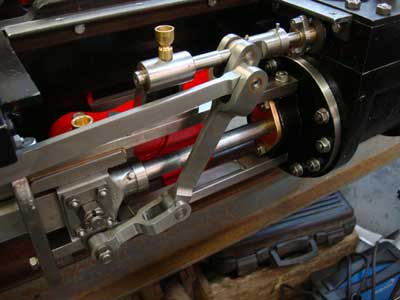 Here we see the valve gear finished and we are in the process of valve timing.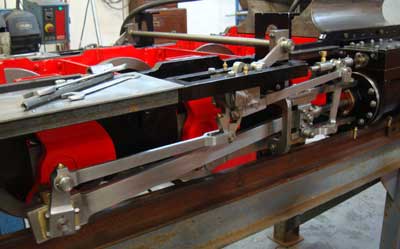 The chassis was connected to an air supply and ran very smoothly.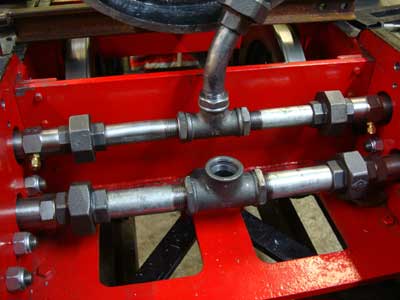 The steam and exhaust pipes finished.
The rear bunker sheet metal work finished and now all that remains is the fixing lugs and beading.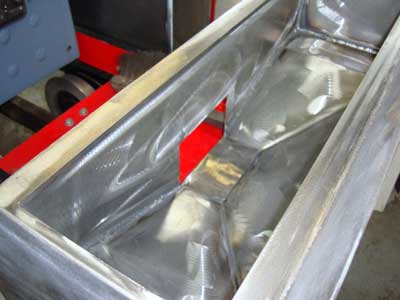 A view inside the bunker, a hand brake is being constructed and will be fitted on the far right hand side of the bunker.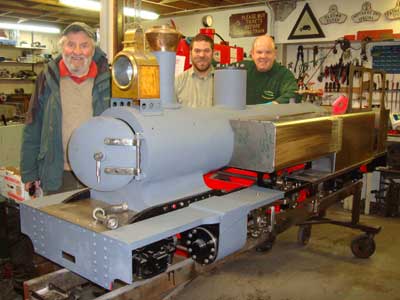 Our customer suitable impressed and pleased with the workmanship and progress.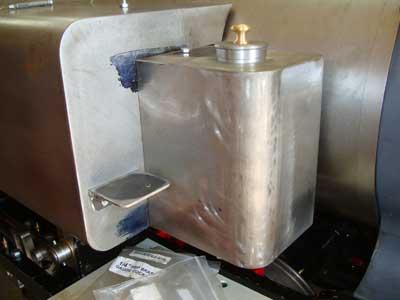 As at 10th September much work has been carried out on this locomotive including all the tank internals, roof and cab. Now this loco is crying out for all the details as per the full size and after discussing this with our client it was agreed. here we have made the sand boxes and now are making the operating gear.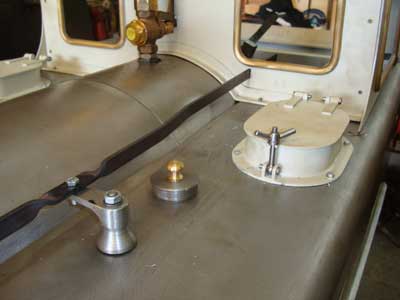 Some of the detail work on the tank tops.
Here are our 2 trusted Wednesday gang, Pete Nicholas (left) and John Cuff (right) Both retired the help out most weeks. Here they are seen helping to ready the loco for the Bristol model engineering exhibition which took place August bank holiday weekend.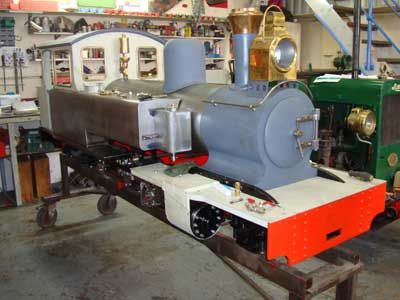 Here we see progress to date! not long now……………….
The finished locomotive, steam tested and ready for delivery.